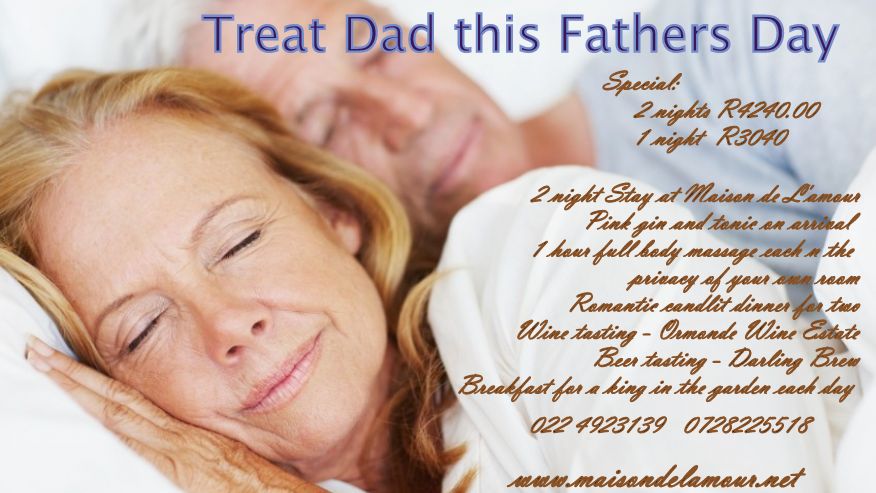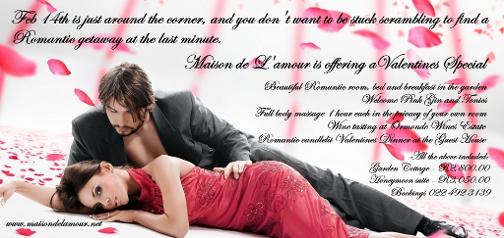 Winter specials : 2018
June, & July only
1/ Book two nights at our normal rate, and receive the third night on us!! Free
2/ Book one night at our normal rate, and receive the 2nd night @ 50% discount
Call us to book on 022 492 3139 or 072 822 5518
Sweets, sweethearts and Tannie Evita make it a Darling town By any measure, what Pieter-Dirk Uys has created in the Swartland is extraordinary, writes Brian Berkman 13 JUNE 2017 - 06:14
Darling isn't far: an hour from Cape Town International Airport and 10 hours from New York, says the town's most famous resident, Pieter-Dirk Uys. By any measure, what he has created in the Swartland is extraordinary. Even when he isn't performing, you cannot visit Darling without stopping at Evita Se Perron. With a road named after him, or his alter ego Evita Bezuidenhout, the connection is stronger than ever. Evita is so much part of the town's iconography that the confectionery business Darling Sweet, famous for its toffee, has Tannie Evita's Classic among its most popular flavours. Visit their Long Street premises to watch the toffee making or to taste the large selection that includes adult options such as Bird's Eye Chilli, Ormonde Red wine Toffee (from the local Darling wine estate) and Honey & Salt Toffee Spread.
Udderly Delicious Darling, in Main Street, is another place to visit. Its caciotta (a soft cheese similar to a blend of Feta and Brie) was named 2017 South African dairy champion. Cheese maker Carla Bryan is happy to talk you through the process of cheese making, while letting you taste hers and other artisanal cheeses and products she sells, including olive and tomato relishes.
The Darling Museum has, much as you'd expect from a small farming town, a strong focus on the dairy heritage, but a diverting stop is Duckitt's Nurseries, globally renowned for its orchids.
In the town, restaurant options are limited and only Bistro Seven in Main Road was open the night we visited. Expect deep-fried Eisbein with mash; prawn wontons; chicken grapefruit salad or smoked salmon on rosti.
For cosy romance, Nina Monda and Derek Poole's Maison de L'amour is a perfect bolt hole. They are wonderfully generous hosts and if the candles, lace brocade and festooned four-poster brass bed don't tickle your fancy, then the white ostrich feather left on the double bed, with a note quoting Milan Kundera: "Two people in love, alone, isolated from the world, that's very beautiful", might. We stayed in the intimate Gardener's Cottage, which has its own entrance and en suite separated from the room with pub-style swing doors shaped like angel's wings. If you subscribe to the less-is-more school, this spot isn't for you but, if you're after a place where you'd like nothing more than to curl up in each other's arms, read a great book and listen to the birds, this is recommended. A delicious cooked breakfast is included in your stay. Ask Nina to make her yogurt and mascarpone breakfast sundae. Although we didn't have dinner there (by prior arrangement only), if breakfast is anything to go by, it will be sensational. Nina is well known in PR circles and as an upscale event co-ordinator and the decor at Maison de L'amour reflects this. She has created a warmly welcoming space from antique and junk-shop finds — an old Victorian bath keeps a stash of firewood and it is likely there are more candelabra than on a Liberace stage. The Honeymoon Suite in the main house has the largest bed, a two-person bath and toilet and basins that are open to the room. There is another interior room available. Highlights include the decor, the large garden table shielded from the heat by a roof and white cotton curtains and garden that, come sunset, is transformed with candle-lit nooks and crannies aflame. But it is Nina, Derek, their team and the food that stand out. The Pooles recently bought a 100-year-old barn adjacent to the Darling Sweet that they have plans to convert into a bar and restaurant.
Another accommodation option, also in the main town, is Darling Lodge. Rooms are named and decorated in honour of local artists. We stayed in the Nicolaas Maritz suite and his passion for cats is even evidenced in the cat-shaped burglar bars on the windows that project feline silhouettes on to the curtains. There is a Victorian-style slipper bath to enjoy. A highlight here is the large garden around which the six rooms face. Craft beer from Darling Brew, wines from Groote Post and Darling Olives are other nearby attractions.