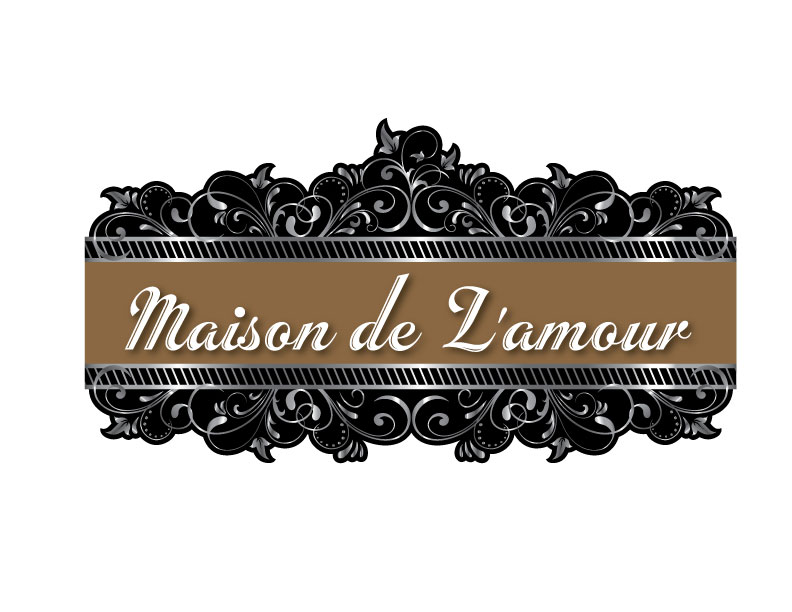 "Be charmed by the flower-filled fields of Darling at this Provencal-styled guesthouse. Maison de L'amour deliciously decadent décor and peaceful surroundings provide a romantic escape in this quiet corner of the Western Cape." Woman & Home Magazine April 2012
Maison de L'amour offers the experience of staying in a private country residence more like home from home.
Maison de L'amour has a very romantic feel and offers three double guest bedrooms all with bathrooms en- suite.
The Honeymoon suite, with en suite open plan bath and a double luxury room are located inside the main house and a luxury double room located outside the main house called the "Gardener's Cottage".
Maison de L'amour is located at 21 Mount Pleasant Street in Darling. The setting of Maison de L'amour is decorated in a French Provence country style and overlooks a garden which is picturesque and tranquil where our guests will have their breakfast and can unwind and feel completely relaxed.
We also offer different dining experiences on some of the evenings of the week (depending on bookings) and our home-cooked dinners will prove to be popular with our guests for our take on the South African and European classics and the use of fresh seasonal ingredients. We offer three-course candle-lit dinners in the picturesque garden on Fridays and Saturdays, we also offer the use of our Braai area, plunge pool to the guests should they feel like catering for themselves or they could privately book us to prepare and cater for their personal needs at an extra charge per head.
We are situated in the heart of Darling, and we are within an easy reach of the famous Darling winery's, such being Cloof Wine Estate, Darling Cellars, Groote Post, Ormonde Vineyards, Withington Wines. Guests can explore the little village on foot, browse through antiques and collectibles and visit Darling's biggest attraction the famous Evita Se Perron show which is not to be missed! In season we are within easy distance of the most beautiful flowers in the flower season.

Maison de Lamour is owned and run by Nina and Derek, a couple full of fun and laughter, and love entertaining their guests.


What Darling has to offer:
We have National Parks, The Darling Wine Experience, Art Galleries, Golf Course, Evita Se Perron, The Atlantic Ocean only 15 mins away, Good Country Cooking, West Coast Wine Route, Olive tasting, Cheese and Toffee tasting, and of course not forgetting our beautiful Wild Flowers.
For dinner: You can have dinner with a difference, book a romantic candlelit dinner for two at our little establishment. Our menu on offer in on the site, but dinner bookings and menu choices must be pre arranged in order for us to purchase the best and most fresh produce for your meal. You can bring your own wines, or we can ask one of Darlings wine farms to pair your meal for you.
A Review from Brain Berkman Business Day June 2017
For cosy romance, Nina Monda and Derek Poole's Maison de L'amour is a perfect bolt hole. They are wonderfully generous hosts and if the candles, lace brocade and festooned four-poster brass bed don't tickle your fancy, then the white ostrich feather left on the double bed, with a note quoting Milan Kundera: "Two people in love, alone, isolated from the world, that's very beautiful", might.
We stayed in the intimate Gardener's Cottage, which has its own entrance and en suite separated from the room with pub-style swing doors shaped like angel's wings. If you subscribe to the less-is-more school, this spot isn't for you but, if you're after a place where you'd like nothing more than to curl up in each other's arms, read a great book and listen to the birds, this is recommended.
A delicious cooked breakfast is included in your stay. Ask Nina to make her yogurt and mascarpone breakfast sundae. Although we didn't have dinner there (by prior arrangement only), if breakfast is anything to go by, it will be sensational.
Nina is well known in PR circles and as an upscale event co-ordinator and the decor at Maison de L'amour reflects this.
She has created a warmly welcoming space from antique and junk-shop finds — an old Victorian bath keeps a stash of firewood and it is likely there are more candelabra than on a Liberace stage.
The Honeymoon Suite in the main house has the largest bed, a two-person bath and toilet and basins that are open to the room. There is another interior room available.
Highlights include the decor, the large garden table shielded from the heat by a roof and white cotton curtains and garden that, come sunset, is transformed with candle-lit nooks and crannies aflame. But it is Nina, Derek, their team and the food that stand out.
The Poole's recently bought a 100-year-old barn adjacent to the Darling Sweet that they have plans to convert into a bar and restaurant. - Brian Berkman - Business Day Online
You can also book at one of the following: The Bistro Seven is 60 meters down the road, Marmalade Cat, and Briggs Barn all within walking distance from Maison de L'amour. We can book all of these on your behalf before you arrive.