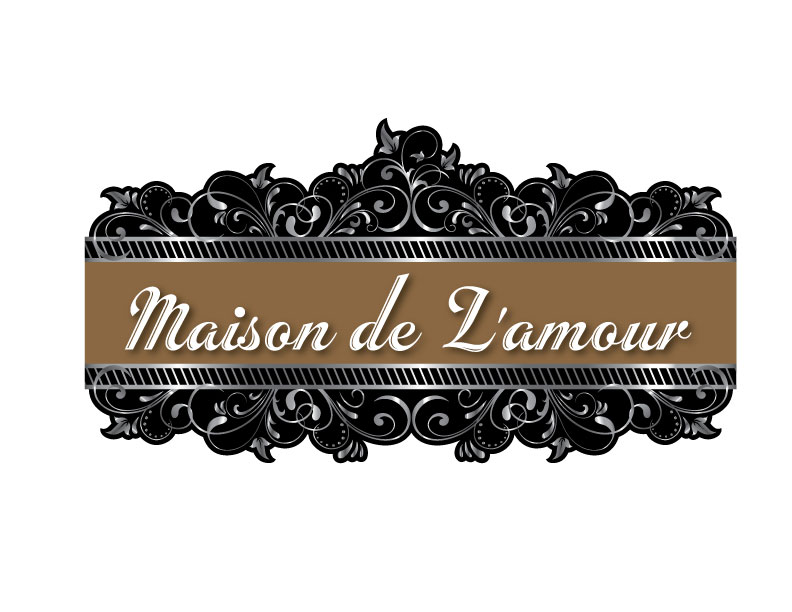 What to do in and around Darling....
Darling is the heartbeat of the West Coast region. The little village lies tucked away between hills of vineyards and golden wheat fields. Here you can still expect to see a horseman cantering through the streets on a Saturday afternoon. A gaggle of geese might waddle into a neighbor's garden to forage. You may witness a funeral procession accompanied by the consolatory gospel sounds of a traditional brass band. Lovingly restored Victorian homes and ancient trees make an idyllic setting for a getaway that promises serenity, nature, culture and much more.Darling is a progressive small town with a good infrastructure and everything necessary to cover your daily needs. The village has its own supermarkets, banks, ATM's, a pharmacy, clinic, doctors, schools and several churches.

General shopping hours are 8h30 to 17h00 weekdays and 9h00 to 13h00 Saturdays.
Darling Spar is open from 07.00 to 19.00 daily.
Please note that some businesses are closed for lunch between 13h00 and 14h00.
Evita se Perron shows daily - call 022 492 2851 | 022 492 2831 for times and bookings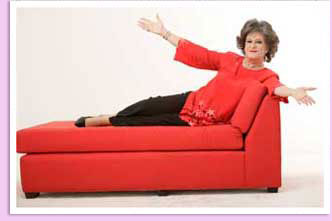 'Evita se Perron' is a lively place to meet, eat, drink and talk. A stress-free zone, where humour and enjoyment are the primary aims. Evita se Perron has two cabaret venues, a restaurant, bar, arts and crafts market and conference facility - the ideal venue for corporate functions, wedding receptions or any other special occasions.
It is from here that Mrs Evita Bezuidenhout, the most famous white woman in South Africa, keeps an eye on the progress of democracy. She is the hostess and entertains in her own inimitable style.
A diversity of dining experiences. Enjoy modern country cuisine in a historical manor house, good country fare at a Bistro in the village or join Tannie Evita for a traditional "boerekos" dinner-theatre at the Old Darling Station.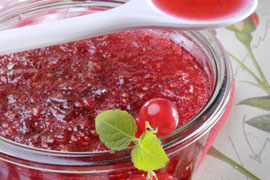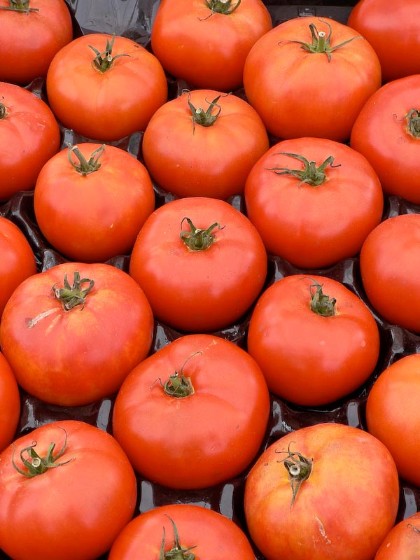 Since its inception, the Darling wine route has grown immensely in popularity. It's less than an hour's drive from Cape Town and its warmth and hospitality coupled with wines of tremendous quality and value has placed it on the list of routes to visit when visiting the Cape.
Cloof, Groote Post, Darling Cellars, Ormonde and Tukulu offer wine tastings and many also provide scrumptious meals.
Make a day of it! Have a meal or take in a show. There so much to see and do, you may have to stay for the weekend.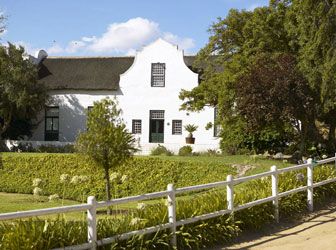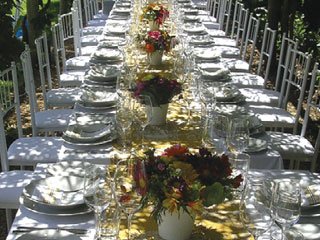 If you're looking to escape into the great outdoors to experience nature at its best, try Darling.
Darling is known as the Flower of the West Coast and the abundance of flora and natural flowers is undoubtedly its greatest asset.
The West Coast is an acquired taste. The vegetation is subdued, the sky incredibly wide and the sea very often a dead calm expanse of cerulean blue. But sometimes, of course, it's an angry grey expanse of snarling and crashing breakers.
But change is the only certainty. In spring, the somewhat monochromatic landscape explodes into a riot of colour. In small hollows between the dunes bright blue heliophilas nod on slender stalks as they turn towards the sun, and fields of orange, white, yellow and purple daisies shimmer in the heat as far as the eye can see.
West Coast, Sea and surronds
The West Coast National Park is a great place to see the flowers, either by car, on foot, or by bicycle. The Cape Columbine Nature Reserve, near the small town of Paternoster, is also a floral paradise but it's better known for its rocky shoreline with numerous sheltered coves, so it's a very popular sea kayaking area.
But there are loads of other places to see the flowers. The small town of Darling is well known for its fabulous bulbs, annual flower show and as the home of the wildly creative Pieter Dirk Uys who has catalysed the town's metamorphosis from sleepy hollow to a vibrant cultural centre.
Traditionally the West Coast has been populated by subsistence fishing folk, and their thatched, whitewashed houses are typical of the area but, in many places they are becoming a tad overshadowed by rather opulent holiday homes as South Africans have woken to the fact that the West Coast is every bit as interesting as the Garden Route - albeit in a far more low key way.