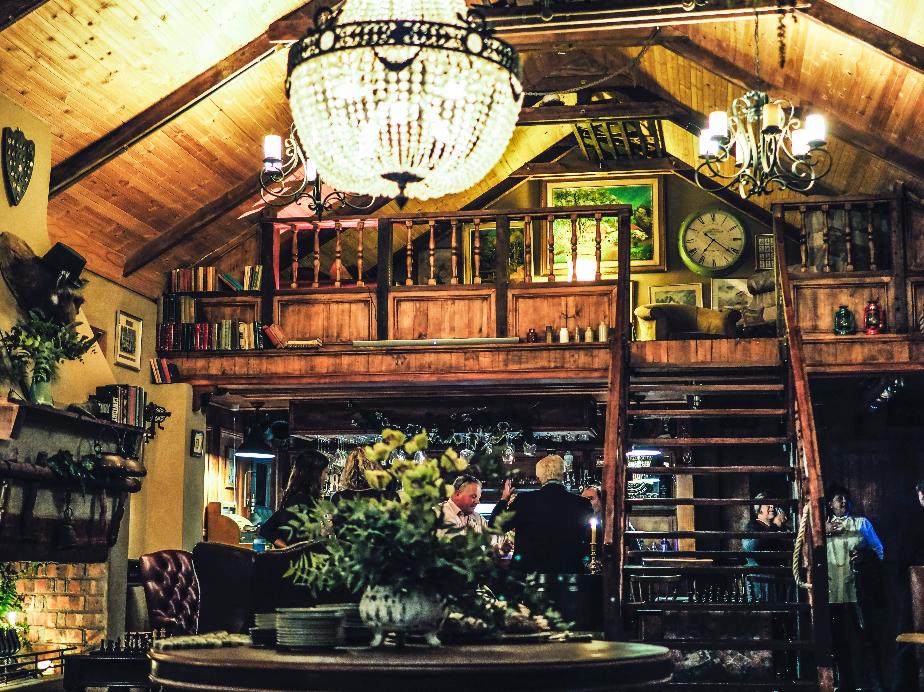 Welcome to 1910 The Old Forge Bar and Restaurant our fabulous English Colonial spot in our part of the world.... the little country village of Darling, West Coast, Western Cape South Africa.
1910 is run and owned by a dynamic husband and wife team Nina and Derek Poole. Nina is the driving force behind it all, part décor, ideas, marking, PR and the running of the Forge. Derek is the expert in turning it all around and on all unique and vintage items. They as a team love making things beautiful and certainly know their way around the action houses.

1910 The Old Forge is another new venture for owners Nina and Derek which has recently opened to the public. It promises to be the most cozy of all Restaurants in Darling. Spend tranquil moments sitting in front of our large fire place, sipping on a glass of red and watching passers by, lazing out in the sun in our grassed area and you will feel like you have gone to a small side country pub in the UK somewhere.

Our aim is to cater not only the locals but all who wish to visit somewhere different, have a good relaxing experience and to go as cost effective on the drinks and food in the village. For the time being, we only have a limited menu, and changes weekly.

Our desire is to offer something unique for everyone. Our pleasure may become your favorite experience on your trip to Darling. For those who visit us on a more frequent basis, we hope to have something new on the menu each time you visit.

Visit our page: www.1910theoldforge.com